MARQUIS SPAS VECTOR 21 SERIES
The V94 hot tub is a virtual giant: 94 inches square provides all the room you need: Whitewater-4 jet delivers a volcanic eruption of exhilarating therapy: Add the 40 Jetpods, dual two-speed pumps and you have one dynamic hot tub engineered for a crowd!
Exterior Dimensions: 94″
x 94″ x 36″
Jet Count: 41
Capacity/Seating: 8/8
Pumps: (2) MP160 – dual speed
Electrical: 240V/30 or 50 amp
Filtration: 2 filter(s)
Water Capacity: 400 gallons
Weight Dry/Full: 840/4176 lbs
ENVIRONMENTS™ FOR YOUR HOT TUB
Designed and built by Marquis with the same exacting craftsmanship and durable materials, optional Environments modules perfectly complement your Vector21 hot tub and offer outdoor seating. Choose from a collection of steps and benches to surround your hot tub and add a higher level of sophistication.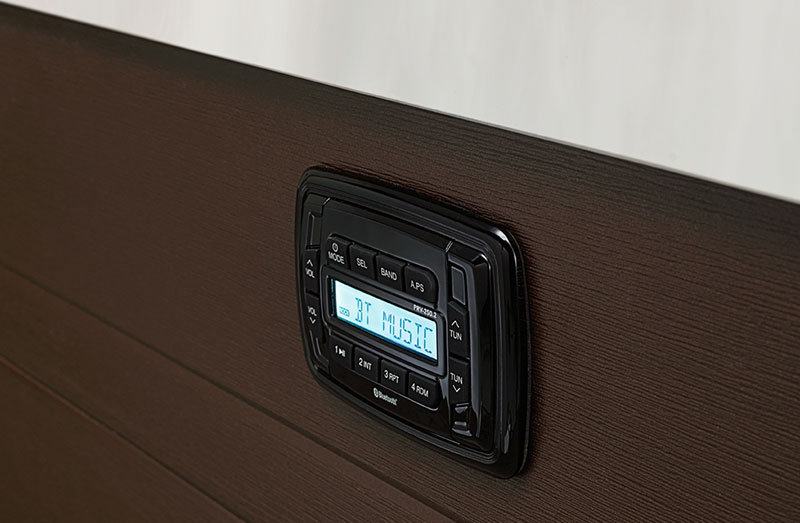 COSMIC™ AUDIO WITH BLUETOOTH
This option adds wireless music and FM radio to your Vector21 hot tub. Optional add-ons include an RF remote control, and USB and 3.5mm auxiliary expansion ports. Control audio playback from the receiver panel or from a mobile device. Twin speakers and a subwoofer get the party started, or help you relax and offer the benefits of music therapy.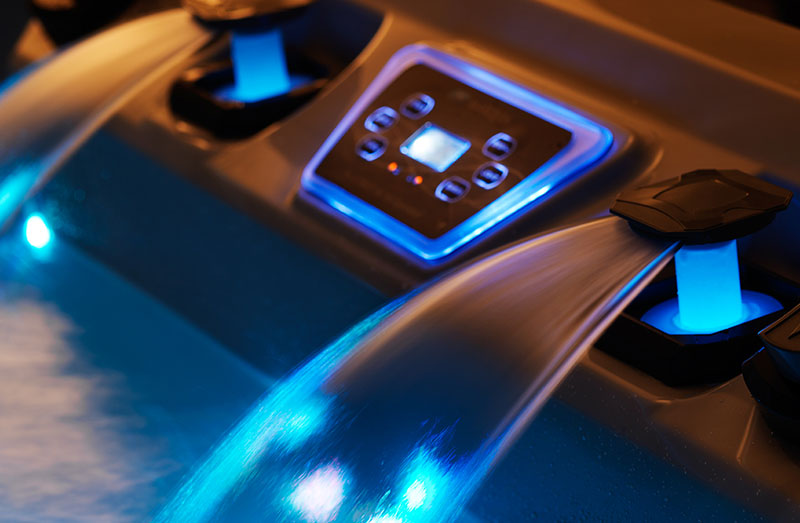 LIGHT UP THE NIGHT WITH STARLIGHT™
Optional Starlight LED multicolor accent lighting will take you to the stars and beyond! Multiple points of LED light encircle the interior below the water line and highlight the exterior in all directions. Starlight gives you the ability to set your favorite color ambiance or cycle through various colors and transitions for relaxation and nighttime entertainment.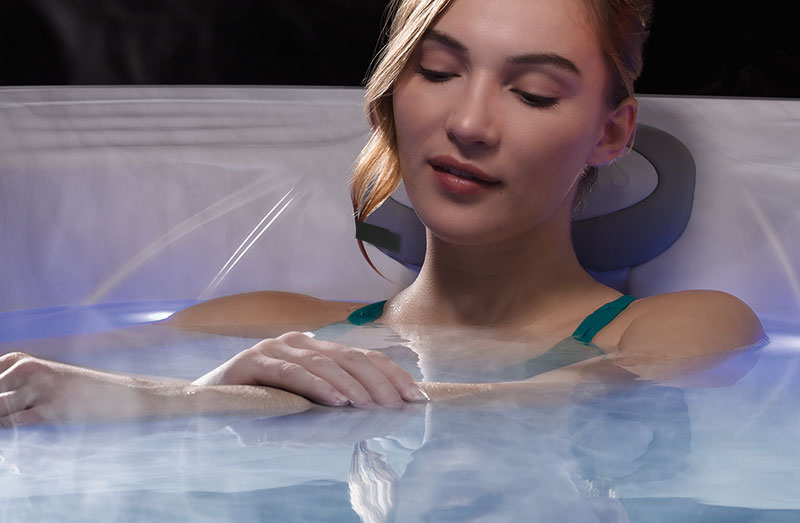 REJUVENATE YOUR SKIN WITH MICROSILK®
Using MicroSilk is like giving your entire body an oxygen facial. Optional on all Vector21 hot tubs but the two-pump V77L, MicroSilk helps to reduce the appearance of fine lines and wrinkles and may relieve symptoms of certain skin conditions. Billions of oxygen microbubbles penetrate deeply into skin pores and hair follicles to remove impurities and promote blood circulation and hydration, leaving your skin refreshed and rejuvenated.